Blogging Tips
3 Genius Ways Students Can Earn Online While Studying And Writing
---
Many believe that online work like copywriting and blogging is the next big thing like the expert team at eLearning platform SeekaHost University.
That's why especially students have a huge opportunity to generate an income online while writing assignments already.
Check this carefully selected list of online writing jobs that can help people like you strengthen their bank balance on the side.
1. Freelance Content Creator/Copywriter
Freelance writing is a fun and creative online job if you have a passion for writing and strong grammar skills in your native language. All that is required for online freelancing is a computer with a stable internet connection and as a student you would have access to that either through your university or college or through funding you can get.  Knowing how to effectively search the internet for interesting topics and becoming a word wizard, you're most likely to be hired as a freelance content creator just like myself and I share my copywriting work on my blog manuelawillbold.com. I also share tips on how to make money in Germany here as a native German blogger living in London.
Freelance copywriters are usually paid per word or article and can earn hundreds per piece once established. You have many options such as writing different types of content like blog articles or eBooks on various topics. You can even combine it with the academic writing you already do while studying, if there's certain subjects you focus on and are an expert in. By shaping your writing skills through writing articles, blog posts, and copies for web pages you can become a professional and highly paid writer over time.
2. Blogger
Blogging is a great way to turn your favorite hobby into money by writing content about it. You can blog about interests, academic or non-academic and fun topics and once you start to gain some web traffic, monetize your blog through ad placements, guest posting etc. and some bloggers earn thousands per month.
Blogging about your favorite topics seems effortless and popular quality posts can make a lot of money online regularly, even if you sell them to others. With free website templates and builders, it has become super easy to create blog posts too. Also, in the long run, a company or client may find you via your blog and hire you to write for their blogs or ad copy.
3. Online Translator
Online translation is a great avenue for students of different languages. While you're studying your chosen languages, you can improve your language skills through translating web pages, articles or any other type of online content.
If you offer your services at a lower price to begin with as you're still a student, you can increase your price with every successful project you complete. Most job platforms allow your clients to rate their experience and you can showcase your work in your online profile.
Start Writing And Earning Today
You may find it a bit difficult to identify the right writing style first, but don't give up just yet. Fire up your laptop and start advertising yourself as a fabulous online writer via multiple job websites. On top of that I would always recommend starting your own blog, no matter what. It will be yours and can become a big money machine if you build it up as you can learn in the Blog For Profits course. Have a stable online income while you study to meet your goals even after graduating.
If you're a student in India looking for ways to earn online then check out my comprehensive college students guide to earn online.
Please include attribution to education.clickdo.co.uk/ with this graphic.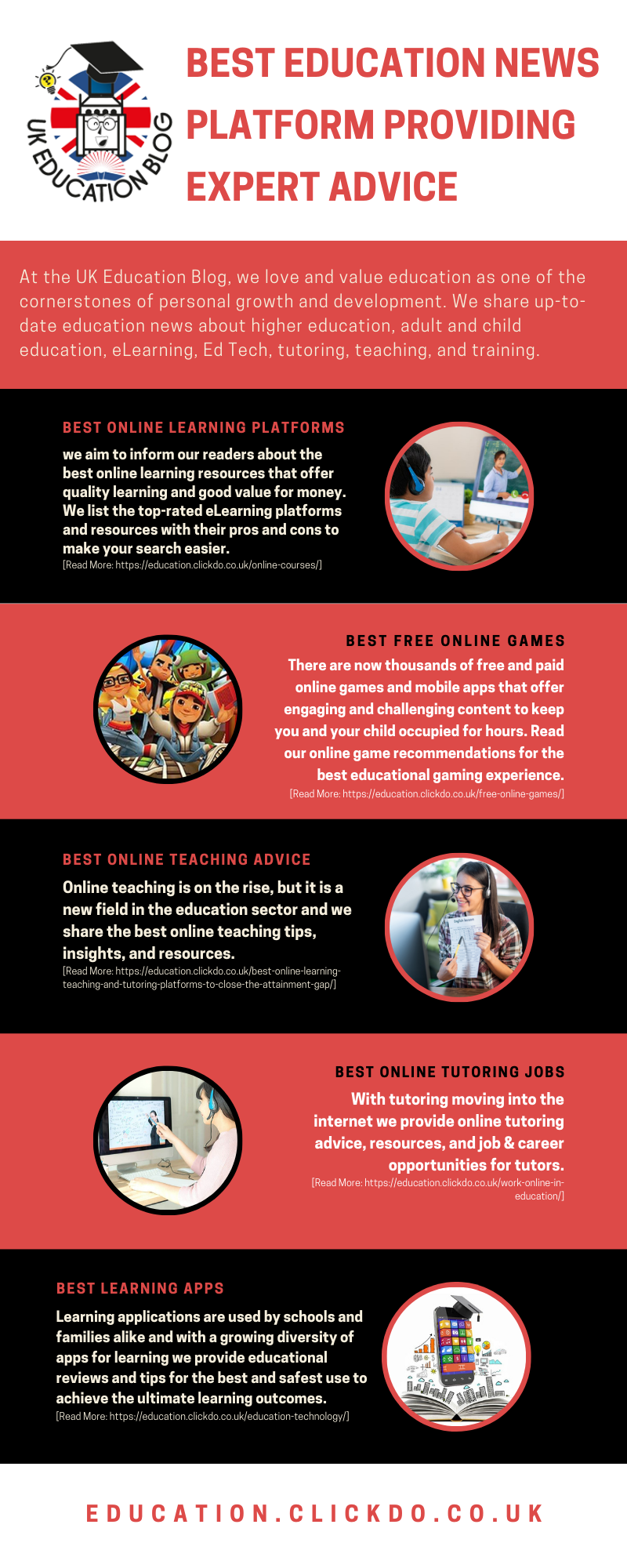 Share this Image On Your Site